Kia of Waldorf Car Care Tips
As winter draws to a close, car owners need to start thinking about de-winterizing their vehicles.  Getting a car ready for winter is something many drivers take into consideration, since the weather could grow harsher and the roads can be icy.  However, showing a vehicle a little love once the cold season ends is essential to its overall health.  A spring tune-up can keep it running well and improve its gas mileage.  By taking these steps, you will not only save money in the long run on repairs for your car, but you will also save yourself some time.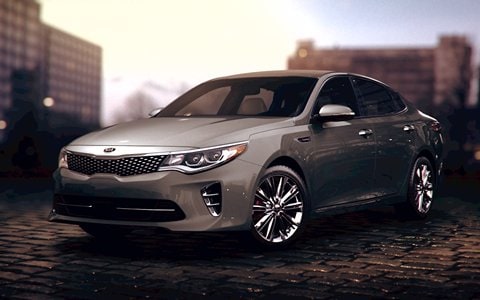 Battery - There are a few areas of the vehicle that are imperative to address for de-winterization.  The car battery, for example, should be inspected for signs of corrosion around the terminals, as this can make it difficult to start the engine.  The battery should also be checked to ensure it is fully charging so you don't wind up dealing with a dead battery on a spring road trip.  Typically, car batteries are designed to last at least four year before they begin to decline, but some may need to be replaced sooner.
Filters - Getting the oil and the car filters changed can do wonders for your vehicle's performance and fuel efficiency.  During the winter months, salt and sand used for traction on icy roads can work their way into your vehicle and clog up the filters.  Springtime also comes with increased pollen counts as the flowers begin to bloom, so drivers may want to have their passenger cabin air filters checked as well.
Tires - The tires on your car take a beating during the winter months.  After all the snow has melted and the nice weather has come, check your tires and make sure that they are still in good shape.  If you hit a few too many potholes over the winter months, have your tires realigned.  If the treading is worn out, replace the tire.  Finally, check the air pressure.  The right amount of air pressure will also help to improve your fuel economy while also increasing the life span of your tires and delivering better handling.
Wipers - Chances are your windshield wipers saw their fair share of snow, ice and rain this winter.  Check the rubber on them to make sure that it is not worn out.  Windshield wipers should be replaced once a year.  Spring typically brings with it a lot of rain, so you will most likely need to use them often in the next few months.
Fluids - We've all had one of those annoying moments when you hit the windshield washer and nothing comes out.  Take this opportunity to not only check your washer fluid, but to also check other essential fluids that may have been depleted.  Check, top off or replace the brake fluid, the transmission fluid, coolant, power steering fluid and windshield washer fluid.
Brakes - Your brakes should also be check, just in case.  Winter driving is not always the best and you may have had to slam those brakes on more than one occasion.  Brakes usually need to be replaced every 20,000 to 30,000 miles.  Do not forget to check both your front and rear brakes.
Scratches -

Small scratches that your car gets from the winter months can also be touched up in the spring.  Buy a small bottle of paint from the dealership and use it to touch up very minor scratches.  Some of those scratches could have been caused by sand and salt picked up from the roads this past winter.  On a nice day, get out and wash away the sand and salt from your car.  The sooner you do this, the better, since it will help keep your car looking newer longer.